We have launched! So how do we keep this thing in the air?

As we round the bend into our second season, starting with this upcoming summer concert, that IS the question. How do we keep this thing going? The answer isn't simple. We leapt with faith into our inaugural summer concert nearly a year ago. The singers and I had so much fun. We felt like we demonstrated that to the audience as well. We did it a second time in the winter and it was even MORE fun! So, with the full support of the ensemble and seemingly our audience, we now embark on our second season.

You can expect some great music at this first concert. It has a little bit of something for everyone. We will sing French chanson, German Romantic art song, American folk song, musical theater in a jazz style, and even some light-hearted fun pieces! Join us!

Now fully incorporated, with non-profit status, and a clear mission, we go to work! We submitted our first ever grant proposal. Having never done that, it was a learning process. We intend to submit a few more, but we'll see how this one goes and try to get some feedback from our first try. If you have some experience with that and would like to give us some pointers, we welcome the direction.

Once operating costs are covered, we would like to start a scholarship program. We have a few university music students on our singer roster from Northeastern State University and the University of Tulsa. The goal is to have them continue to sing with us and to help them out a little with their education. The hope is to pass along experience to these students, working side-by-side with music professionals in a high-caliber ensemble. If you'd like to help out with this endeavor, feel free to contact us or donate at our website.

www.voxsolaris.net

We have some great ideas for the future. There are many possibilities depending on our resources. The folks at

St. Patrick's Episcopal Church

in Broken Arrow have been so hospitable about donating their space for our concerts. It is a beautiful church and the people are just as beautiful. I encourage you to go visit them if you are looking for a place of worship. We could do so many wonderful things with music selection, artist fees, instrumental accompaniment, expanded marketing, print collateral, choral collaborations, etc. with more resources. Honestly, it's tough. We ask for your help. Set back a few bucks that you might normally spend on coffee or a daily soda and support us as we bring the arts to our community. If you like what we're doing or can empathize with our mission, I encourage you to attend our concerts, buy a ticket, donate as you are able, follow us on social media, share our posts, and help us to continue this special journey. Help us connect souls through singing and enlighten the human condition.

Just a side note: support your local teachers with your vote. Elect legislators that will support education and the arts. Many of our singers are public and private school music teachers. Give them the tools they need to educate our children while making a decent living wage commensurate with their skills and education. Help teachers to have the resources necessary to teach kids HOW to think, be creative, and be successful humans in this complicated world.

Jeffery Wall

Artistic Director & Trustee

---

AUTHOR:
Jeffery Wall, conductor & Artistic Director
info@voxsolaris.net

Here we are at the last day of 2017 and just 10 days ago, Vox Solaris Chamber Choir performed the 2nd concert of our inaugural season. I thought this a perfect time to reflect on the journey as the world ushers in a new year. It has indeed been a joyous ride!

As you may know, we operate on a biannual concert model: one in the summer and one in the winter. This works best for our many singers who are music educators, music professionals, and college music students. We had our summer concert (our first ever) on July 1st and our winter concert was December 21st. Our winter concert was appropriately held on the winter solstice.

​

From the last blog entry, you might recall that I had an initial aversion to performing Christmas music. Those of us that are music educators have been preparing holiday music of some kind since probably September. I felt that myself, the singers, and the audience would be quite tired of Christmas music. Boy, was I wrong and glad for it. It was the perfect way to welcome in the season leading up to the final days before many in our community celebrated with their families. It seemed to really put everyone in the holiday spirit – myself included. The camaraderie and feeling of working together at a high level towards this common goal brought out what the season is all about.

​

Everything we performed wasn't explicitly Christmas or holiday themed. We had a few wintery, seasonal songs as well. This concert was titled "Winter Walk" after a piece we performed by composer, Tim Takach by the same name. We sang everything from a 15th-century Spanish carol to a multi-sectioned, tongue-in-cheek selection about different kinds of pie. It was a great time.

We gathered this time at

St. Patrick's Episcopal Church

in Broken Arrow. The Rev. Shelby Scott, Parish Administrator, Suzanne Shepherd, and Choir Director, Lyn Bromiley were all so accommodating leading up to the performance and for our actual rehearsal and performance meeting. The venue was just right and I am so grateful that we have been invited back to host our summer 2018 concert at St. Patrick's.

I didn't run a physical postcard mailing this time due to cost constraints. I relied solely on electronic means of advertising, promotion, and communication. We were also charging admission for the first time. Our summer concert was free so that we could build our audience and because we hadn't yet received rights to charge. I was again afraid that we wouldn't have an audience (much akin to my fears before our first concert). I was proved wrong a second time. The audience was so lovely and welcoming. We had a very decent crowd and they were really kind. Following the concert, it seemed that everyone had an enjoyable time.

If you've been following this journey, you know that it hasn't all been rainbows and sunshine. A lot of work, time, energy, focus, and anxiety has been expended to get this little chamber choir off the ground. From the initial singer invitations, to programming, music preparation, to marketing, to incorporating, applying for non-profit status, opening a checking account, applying for fund-raising permission from the state, and securing venue – it has been taxing at times! Now, I feel like we have sufficiently left the ground and we're off! This go-round, we formed committees and self-nominated for service on those committees. We now have an Executive Council, Publicity/Marketing Committee, Fundraising Committee, Membership Committee, Finance Committee, Programming Committee, and Audience Care/Logistics Committee. We discussed further a future scholarship program for college vocal music students. I told the singers this during preparations for the summer concert and for this concert as well: "I will continue to do this as long as you guys are on-board and it remains fun." In the end – among the struggles, it WAS fun!
​
If you're reading this and whether you support financially with tax-deductible contributions, taking ad space in our programs, attending concerts, following us online, or sharing our story, we are extremely grateful for you as we enter this new year. We will strive to continue bringing great arts programming to make our community a better place to live and doing our part to further the future of the choral art that we love so much. Happy New Year from Vox Solaris Chamber Choir to you and your family.


---

​It has been a week since our inaugural concert as Vox Solaris Chamber Choir. I have to admit – I was skeptical that this concert would even happen. Towards the end of the process leading into rehearsal and concert weekend, I was afraid we wouldn't have the numbers or vocal balance to achieve the music that was programmed. Actually, I had lots of fears. Among the fears was that after all this work of preparation, the committed singers present would hate the process. I feared that the efforts to generate an audience were futile and that nobody would show up. I'm so glad my fears were all wrong.

There was one thing for which I had complete inner peace. I mentioned it to the singers at the beginning of the process and also just before we went on to perform. Though I wanted THIS performance to go really well, I had no expectation for future collaborations. Of course, if it was a possibility, I had to bill this concert as if continuing would be a foregone conclusion. However, I was at peace whether this was a "one-and-done" situation or something that everyone wanted to do again.



​We rehearsed Thursday evening for a little while, getting to know each other's personalities and voices. The personalities were beautiful, but musical progress was quite rough and I was again afraid it wouldn't come together. I didn't sleep much that night, but I could still tell something was there under the surface. The next morning, our humble 15 voices met for only the second time ever. (By the way, some of our singers had never met one another before our first rehearsal.) We split for some sectional work. By the end of that sectional rehearsal, I think everyone was feeling much more secure with the music. After good lunch conversation, we reconvened to rehearse combined in the performance space. We experimented with lots of different standing arrangements to find just the right sound and balance. By the end of Friday night (the 2nd day of rehearsal), things were sounding really good and I felt a sense of relaxation. Everything was going to be okay! When we met for our final "touch-up" rehearsal on Saturday morning for a couple of hours, it was clear that we had something really special here. It is amazing to me that a group of complete strangers can come together and put together a concert of great choral music and do it very well in only 2 days.


​On Saturday morning, we had a later call time. I think that allowed everyone's very fatigued voices to rest a bit. We brushed up on a few things and got logistics down so that everybody knew order, our many different standing arrangements, how to get there seamlessly, etc. We broke for lunch and wouldn't reconvene until just before concert time. We all met in the church choir room before performance and I posed the question. "I'm fine either way. Do we want to do this again?" It was an overwhelming affirmation from the choir that they indeed wanted to have this experience again. Me too. It wasn't just about the concert. It was about the fellowship and music-making the whole weekend that sealed the deal for me. I think we all just had a really great time. The concert was just the icing on the cake.

I peeked out and my fears about not having an audience went away. We had an awesome audience that was very receptive and enjoyed the experience with us. We visited with folks afterwards and everyone really enjoyed the concert. It was over and I thought I would be sad that it was over. I wasn't. There's so much potential here for the future. In our short talks between rehearsing, we talked about the possibilities, dates, incorporating, applying for non-profit 501(c)3 status, mission, educational outreach, scholarships for high school students going to study music at university, and music selection. It was clear that we had just begun. Will YOU join us on this next step of our journey? Donate, sponsor our goals, attend our winter concert, and help us spread the word. Vox Solaris Chamber Choir is here.

Powered by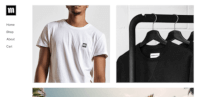 Create your own unique website with customizable templates.